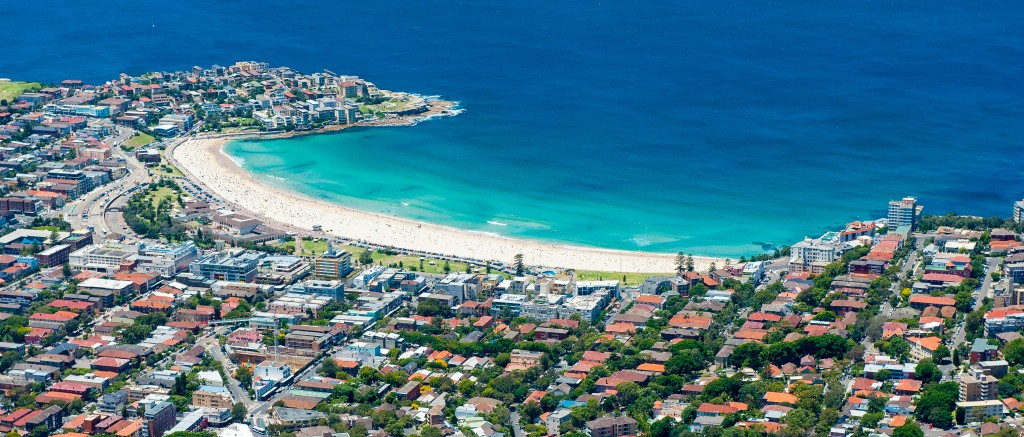 When you want an active lifestyle with views to die for, you need to rent property in Bondi.
When you think of Australian beaches, there's really only one name that always pops to mind: Bondi. While the beach is internationally recognised, there's also a thriving property market here that can provide you with exactly what you deserve. From lush waterfront properties to central condos right beside the popular shopping district, rental real estate in Bondi covers all walks of life and is a must-visit for anyone interested in property in the eastern suburbs.
Fun for all seasons
Bondi Beach and Bondi Pavilion are obviously the huge attractions for summer, being one of the most beautiful and iconic beach spots the country, or even the world has to offer. But through the winter months the suburb retains that special glow that attracts so many people to the area as well. Ice skating rinks and a wide range of spectacular family events ensure that Bondi is a vibrant suburb that is impossible to get bored in, no matter what time of year it is.
A slice of the retail life
Just inland from the beach you will find Bondi Junction, which is an area that contains almost every type of shopping you will ever need. Get a dose of glamour at the mall, or buy at the local boutique shops that populate the area – it's the quality and breadth of shopping you know you deserve.
Check it out one weekend, and you'll be dying to find a rental property in Bondi so you can have this shopping Mecca as your own backyard.
A youthful, vibrant suburb
According to 2011 census data from the Australian Bureau of Statistics, 25.9 per cent of the population of the Bondi area are aged between 25 and 34. This suggests a large level of young professionals, with further data noting that 40.3 per cent of residents listed their occupation as such.
This indicates an active, engaged population, with an average income of $64,041.40 according to 2008 data. And with 54 per cent of the people living here renting, there's going to be a huge selection of rental property in Bondi.
That's where we can help. With years of experience, the eastern suburbs property management team at Ray White Double Bay have a wealth of fantastic rental real estate in Bondi that can complement your lifestyle, no matter what walk of life you're from. Contact us to see what kind of property you can find to kickstart a leisurely, sun-filled Bondi life.