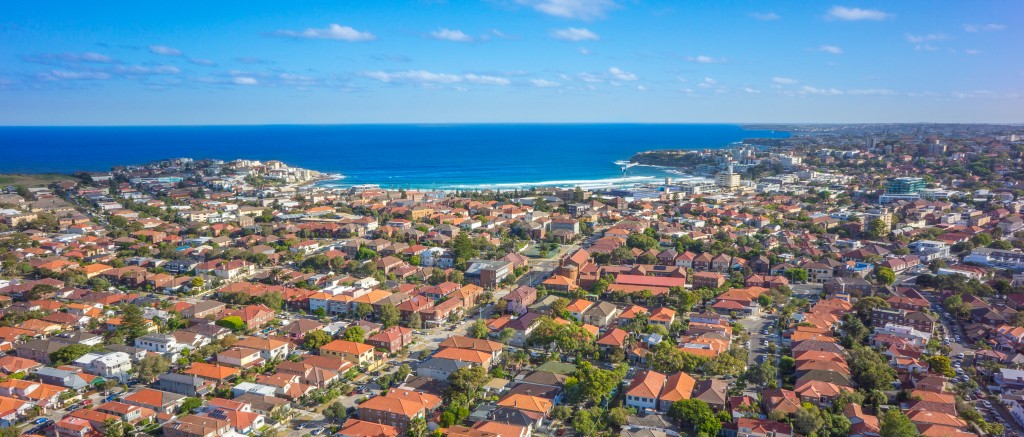 Whether it's a villa on the water with wonderful views or a secluded apartment, property in North Bondi delivers in droves.
Tucked in between Bondi and Rose Bay, those with an eye to rent property in eastern suburbs can't go past the secluded lifestyle that North Bondi offers. A predominantly residential zone, it offers a quiet respite from the hustle and bustle of the nearby beach, but without sacrificing any of the easy access to the gorgeous waters. After all, how many suburbs can say their eastern border is the Pacific Ocean?
Regal and relaxed
While Bondi Beach itself is undoubtedly one of the most beautiful sights on the planet, it can also prove overwhelming for anyone who is seeking something quieter. To get the right balance, make sure to rent property in North Bondi. The Bondi Diggers and Golf Club and Hugh Bamford, Biddigal and Ray O'Keefe Reserves all offer plentiful green spaces right on the cusp of the ocean, with views of the mightily impressive North Bondi Rocks.
The young and the restless
Census data from 2011 indicates that 33.3 per cent of the population of North Bondi is aged between 25 and 39, well above the state average. On top of this, the data shows that 39.6 per cent of people in the area work as professionals, compared to 22.7 per cent across New South Wales.
Clearly, North Bondi is a haven for the young, successful professional. It affords them a beautiful lifestyle as well as extensive privacy. It's perhaps for this reason that AirBnB recommends visiting the area for celebrity spotting, but given that 47.8 per cent of dwellings in the area are luscious apartments or units rather than detached homes, it might prove difficult.
A renting paradise
When it comes time to rent property in eastern suburbs, North Bondi offers one of the most active markets in the area. A total of 43.9 per cent of households rent property in North Bondi, and nearly double the state average percentage of properties are two-bedroom dwellings.
Clearly, there is a particular lifestyle on offer here. It's one of incredible views, boundless renting opportunities and the chance to secure some of the finest property in Sydney. To get back from the beach a little and live the lifestyle you know you deserve, contact Ray White Double Bay. Our eastern suburbs property management team will be able to find you some of the dreamiest properties in North Bondi, whether it's nestled back in the neighbourhood or right on the water.