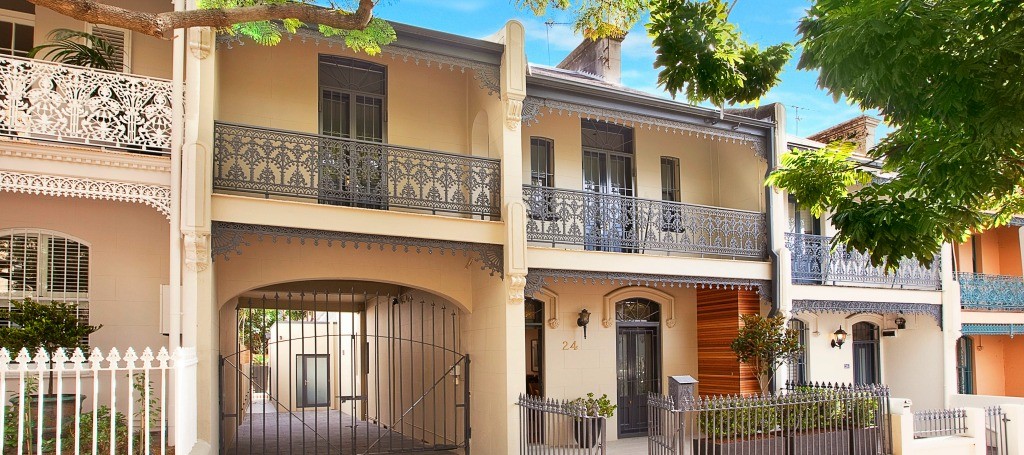 Situated a stone's throw from anywhere you need to be, Paddington has everything the modern professional needs.
Anyone with an eye for retail or the buzz of a thriving central area will be intrigued by the prospect of being able to rent property in Paddington. It's a high-end central area that has boutique retail opportunities at every turn, trendy eateries, and a wealth of property to satiate the most affluent of tastes.
In short, it's the city-dwellers paradise, and a real jewel for those seeking to rent property in the eastern suburbs.
A high-end way of life
Going by 2011 census data produced by the Australian Bureau of Statistics, Paddington is a haven for young professionals. More than a quarter of the suburb's population is aged between 25 and 34, and a whopping 63 per cent work 40 or more hours per week. Compared to the 45.8 per cent who do this on a statewide level, it is clear that those in Paddington want disposable income, and it shows.
Census data also shows that for families with and without children in Paddington, median income is significantly higher than state and national averages. A total of 46.7 per cent of residents work as 'professionals', further cementing the luxury lifestyle that many live.
A taste of the old – and the new
Paddington is also established as a fashionable part of town. Emerging trends can be found here on any given weekend, be they in street food, high fashion, local wine or music. The Paddington Markets are hailed by Lonely Planet as the place to find crafted jewellery and clothing, although considerably more on the mainstream and high-end side than in days gone by – this is where many of the big names in fashion got their start.
Victorian-era townhouses dominate the landscape, and there is also a considerable amount of apartments – ideal for those who want to rent property in Paddington, or investors seeking property management in Paddington.
Instant connectivity
Placed further towards the centre of Sydney than some other areas you might rent property in eastern suburbs, Paddington is also a haven for those who need quick access to amenities, shops and their place of work. A considerable number of people don't even need to drive, preferring to take the bus or even walk to their job.
To rent property in Paddington is to move into a an area that effortlessly combines vintage style, high fashion and trending food with a classic Australian work hard play hard attitude. This blend of the old and the new means property management in eastern suburbs will always have a client base seeking to rent property in Paddington.